Truck Driver Interview Questions to Prepare for Success on the Road
As Harry Gorge, the author of The Common Sense Guide to Driving a Truck, states, "Driving a truck is no joke! Unless you are willing to give it 100 percent, you will never be a good driver. Period." This notion of "all or nothing" starts with how you showcase your expertise during the job interview.
At this point, you should be able to express a strong knowledge about traffic laws, driver safety, and trucking regulations. So to help with your preparation, we have prepared some truck driving interview questions with responses for you. Do not forget that preparation is always key to success.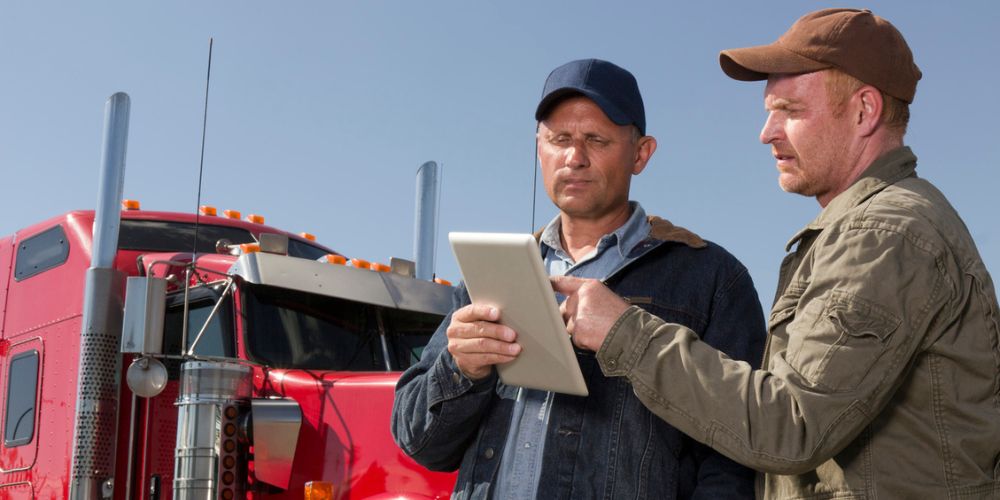 Truck Driver Interview Questions to Prep For
Questions About Experience
How do you handle challenging driving conditions such as inclement weather, heavy traffic, or difficult terrains?
The best strategy for dealing with these difficulties is to always plan your travel in advance, taking into account weather, traffic, and other route conditions to avoid potentially dangerous scenarios. To be safe, you must take the appropriate measures when stuck in heavy traffic.
It's crucial to drive slowly in hazardous places during inclement weather, to brake gently, to drive with extreme caution on bridges, and to keep an emergency supply kit with you at all times. Given that drivers frequently are not aware of these locations in heavy traffic, it is best to regularly scan all blind spots.
Can you provide an example of a situation where you faced a safety issue on the road and how you resolved it?
My desire to perform drove me to take on more work than I could handle when I first started out in this industry. I would often spend a lot of time behind the wheel since I was committed to meeting deadlines for the delivery of items to clients. I could go for two to three days without stopping if necessary. I would grow very tired as a result of this, and my ability to focus on the road would be disrupted. One time, I found myself drifting off. Since that time, I've learned to stop when I feel worn out and find a safe place to park and recuperate before continuing on my way.
What preventive maintenance checks do you perform on your truck to ensure its safety and optimal performance?
I always inspect my truck before and after every delivery trip as part of my usual maintenance schedule. This includes keeping an eye on the brakes, lights, mirrors, and warning flashers. I believe it is essential to carry out these maintenance procedures in order to make sure that my car is safe to drive. I keep a note of the tasks I can complete and any more difficult ones so that I can make sure a technician takes care of any repairs I detect. Every request for a checkup or maintenance is logged and recorded.
How do you prioritize time management and meet delivery deadlines while maintaining safe driving practices?
I believe that one of the most important components of being a truck driver is keeping deadlines. Therefore, I put a strategy in place to deliver items when consumers expect them. I usually begin my workday earlier than the time allotted because I like to give myself extra time in case something unexpected causes a delay. To avoid causing the delivery process to be delayed by my downtime, I also take brief and sensible breaks.
Questions About Skills and Qualifications
What licenses and certifications do you hold that are relevant to the trucking industry?
I've been driving for a trucking firm and delivery services for ___ years, starting with them shortly after getting my CDL. Since then, I have obtained my hazmat transportation endorsement, and am currently working on my double endorsement. I also have a clean driving record and have taken defensive driving classes.
How proficient are you in operating different types of trucks, including manual and automatic transmissions?
Since receiving my hazmat endorsement and branching out to double trailers, I've driven a variety of trucks of all sizes and types, both with manual and automatic transmissions. As a career driver, I believe in getting experience behind the wheel of as many different types of vehicles and loads as possible.
Questions About Safety and Compliance
How familiar are you with federal and state transportation regulations, including hours of service (HOS) rules?
This job is all about the safety of others and of course, my own when I'm on the road. So, I keep up with the trucking regulations and laws since some states vary slightly. At the very least, I know that I'm only allowed to drive for a total of 11 hours while I am on duty for up to 14 hours after 10 hours off. I always abide by that rule. And I take a 30-minute break by the seventh hour after reporting for work.
What steps do you take to maintain compliance with DOT (Department of Transportation) regulations and safety protocols?
I always make sure to conduct a thorough pre-trip and post-trip check of the vehicle and trailer with the correct documentation. I have also created a vehicle maintenance schedule, which I follow along with supporting paperwork. Plus, I make sure that the DOT registration number is clearly displayed on each vehicle, and I keep my log current and a detailed record of any incidents on the road.
Can you provide an example of a situation where you had to handle an emergency or accident on the road?
When I came across a collision that was blocking lanes, I stopped the truck 50 to 75 feet away, activated my flashers, and placed reflective triangles around the area, making sure that my truck was out of the way of traffic. Law enforcement had not arrived yet, so I called to make sure they were notified of the accident. They were already enroute, so I stayed in that spot until they got there. I also checked to see if anyone was hurt, and fortunately, everyone was ok, just a little shaken up. And I kept an eye out for any pedestrians.
What actions do you take to secure your cargo and prevent theft or damage during transportation?
When the truck is not moving, I make sure to keep an eye on it and its cargo. This is particularly crucial when I have to stop for the night, go to a truck stop, or make a delivery because these are the periods when thieves are most likely to take advantage. I also keep an eye out for questionable places and steer clear of them when I can.
Before heading to your interview, familiarize yourself with the company (i.e., what they do, the areas they travel to, the type of goods they transport, how many trucks they own, etc.) in order to have a head start on the competition. Plus, it helps to spend some time learning about the company's policies, mission, and work requirements. And don't forget a list of your endorsements and any additional training that you have completed.
Join Zenith Logistics Today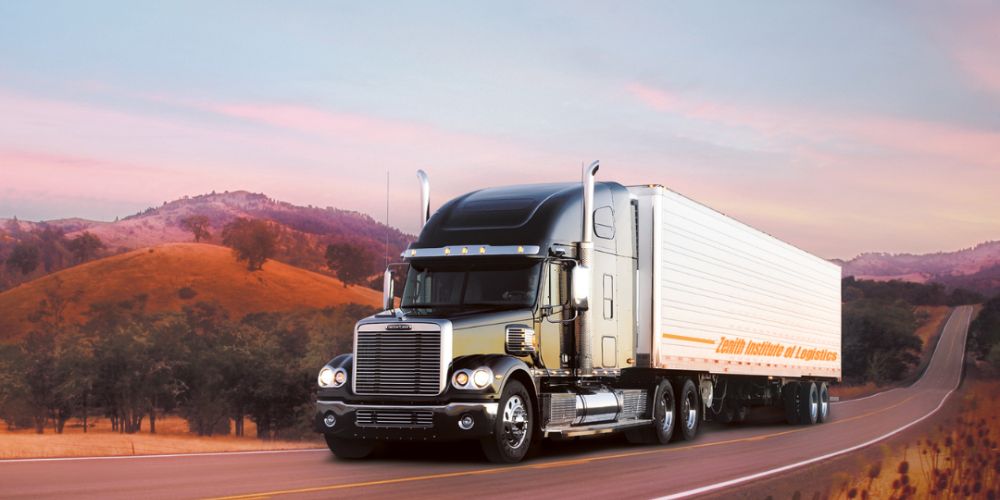 Wondering how to get started in one of the fastest growing industries? To enroll in our truck driving school in Houston, Texas, visit Zenith Logistics Institute and learn more about obtaining your Commercial Driver's License (CDL). If you love operating commercial vehicles and traveling on the open road, becoming a truck driver would be the right career move for you. We offer part-time and full-time driver training programs and up-to-date information on driver safety. Your future is just a phone call away.
Recommended Posts
September 21, 2023
August 30, 2023
May 4, 2023