Is it Difficult for Women to Work as Truck Drivers
The truck driving industry employs about 947,000 people, but women make up a small fraction of that workforce. Regardless, that demographic is about to change as more women leave industries that were shut down during the pandemic and are slow to recover. Plus, they are looking for a field that offers a fair, living wage, flexibility, and room for change and advancement. That's where truck driving comes in.
Is it difficult for women to break into the trucking industry? Overall, the answer is "no." Read on to find out why.
Why is Truck Driving a Good Profession for Women?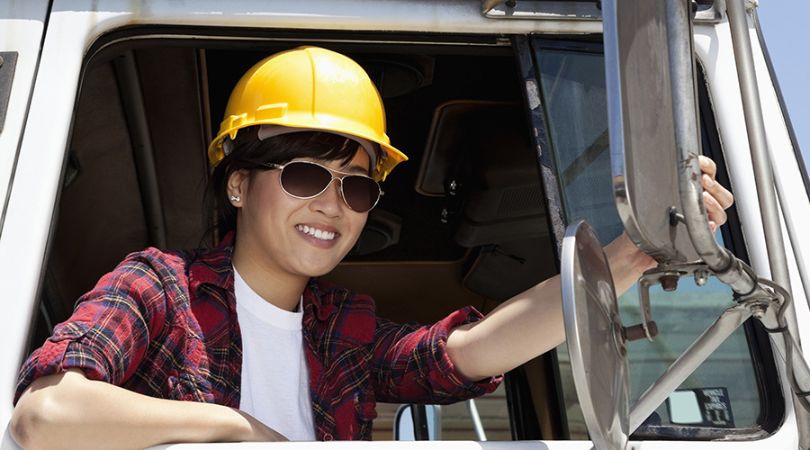 High Salary
As opposed to other industries, a wage gap between men and women does not exist in the field of trucking. The salary is based entirely on hours, mileage, or percentage of the load. In other words, gender does not matter in this line of work as long as the cargo reaches its destination according to the schedule.
In addition to a fair and equal wage which averages out to $44,500 a year, truck driving companies offer excellent benefits such as health insurance, 401K plans, and paid time off. Plus, with truck driving being a high-demand field, you may find companies that provide sign-on bonuses.
Demand
This entire nation relies on its truck drivers to get goods where they need to be on time. So truck driving jobs are not going anywhere anytime soon. And with the current shortage of drivers, you are guaranteed to find a job almost anywhere. With a sharp increase in e-commerce sales during the last 3 years, the demand for truck drivers has skyrocketed. Once you have been hired as a driver, you can rest assured that your job is secure. Many drivers are reaching retirement age, so employers look to the next generation to keep the supply chain going.
No Degree Required
Women may also find this industry to be an easy one to break into. No college degrees are required; the only training needed relates directly to the job. Other than a commercial learner's permit, you don't have any prerequisites for enrolling in a truck driving course. As opposed to taking 2 years to get an associate's degree, you only need 6 to 8 weeks (depending on your choice of programs) to get your CDL. Beyond that, you may need to wait and gain more driving experience to obtain endorsements, but at that point, you're already working a steady job driving.
Women's Truck Driving Success
Therefore, women can enjoy a fulfilling career in truck driving. Along with the lucrative salary, excellent benefits, and the flexibility of staying local or going long distances, female truck drivers have the same opportunities for moving up. Also, they can actively engage with the trucking community. With women making up only 6% of the truck driving industry, their part in the truckers' community tends to be even more close-knit and supportive of each other.
Moreover, they can seize the entrepreneurial spirit and become their bosses by saving to buy and operate their rigs or become managers within the same company they drive for. 
How to Get a Job as a Truck Driver
As you can see, truck driving offers a promising career opportunity for anyone interested in this industry. When taking the first step toward a lucrative truck driving job, you can explore training centers, like the Zenith Institute of Logistics, that offers both classroom and hands-on experience. This type of training not only prepares you for the exam to obtain your Class A, B, or C CDL, but it also helps you to stand out to prospective employers.
Recommended Posts
September 23, 2022
August 10, 2022